Bonks offers a combined-size thong designed to fit women/people
size small, medium and large.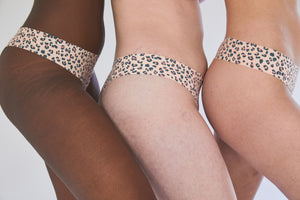 ONE-SIZE-FITS-MANY
Our thongs are designed to fit an array of body shapes and sizes thanks to our minimal construction and incredible fabric recovery.

From small to large or first trimester to postpartum, Bonks are your one stop shop for emergency or everyday protection.
WHY ONLY ONE-SIZE?
We want to fit a breadth of you through any fluctuations in weight or major life changes such as pregnancy.

Plus, one-size undies allow you to pick us with ease at checkout so you can get us on ASAP in the case the situation is dire.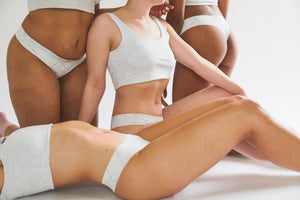 CHECK OUT OUR BONKS BABES!
SEE HOW WE FIT ON REAL PEOPLE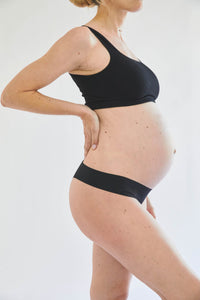 Nicky (she/her) | 5'6" | 6 mos pregnant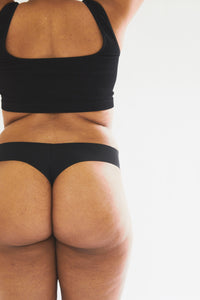 Jasmine (she/her) | 5'2" | size 8/10
Seidi (she/her) | 5'9" | size 4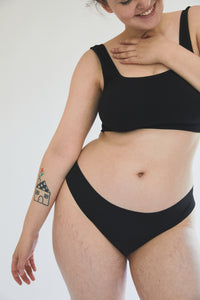 Em (they/them) | 5'3" | size 6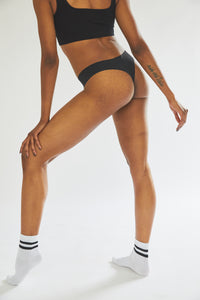 Calei (she/her) | 5'7" | size 2
London (she/her) | 5'3" | size 6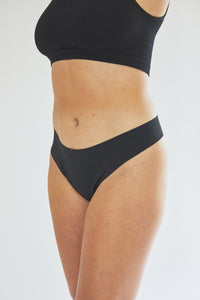 Cassi (she/her) | 5'4" | size 4/6
WE WEAR-TESTED OUR 1st PROTOTYPE ON 100 PEOPLE
Demographics: Female/Non-binary | Age 18-70 | Size XS-XL
We since applied the commentary from this survey to our current production and have made the fit EVEN BETTER.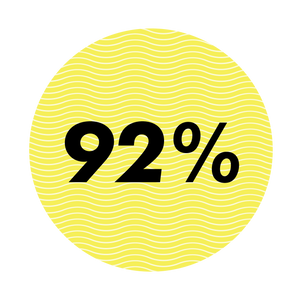 Were size range S/M/L.
60% were a size medium.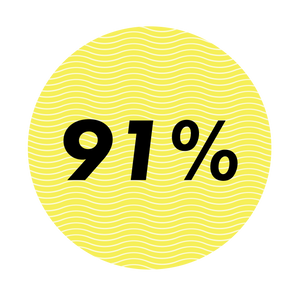 Liked the style/cut of the thong.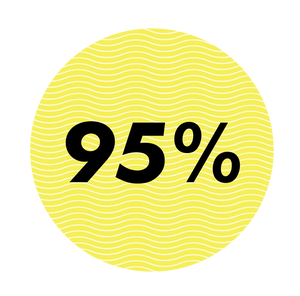 Absolutely loved the fabric.